SJV is 'Good with Outstanding Features'!
SJV is 'Good with Outstanding Features'!
21 April 2017 (by admin)
Ofsted Inspection Report Published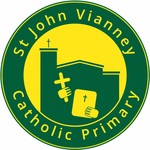 Further to our Ofsted inspection on 14th and 15th March, the long wait for the official report is over!
It gives me great pleasure to share the inspection team's findings with you; as you will see, the school has progressed significantly since the last inspection and the extremely positive outcome is testament to the dedication, duty of care and support of all stakeholders: staff, governors, pupils and parents. We are now officially rated a Good school with Outstanding features, and we are all delighted with this brilliant outcome!
The inspection itself was an entirely positive experience and the team were very impressed with all aspects of the school, particularly with the work we do to develop the pupils beyond the academic – personal development, welfare, social and moral. This is particularly valued by our community as we strive to educate the whole child within the strong Catholic ethos that has always been inherent in this school.