School PERFORMANCE
Ofsted and School Performance Reports
Click HERE to view our Outstanding Diocesan Inspection Report (June 2018)
Click HERE to view the latest Ofsted Report (March 2017)
end of key-stage results 2022:
After a two year absence due to the Covid-19 pandemic, formal assessments (including SATs tests in Year6) were re-introduced in 2022. Clearly, the disruption from the lockdown years had the potential to impact on the children's performance but, as you can see, our children, supported by our incredibly dedicated staff, performed amazingly well!
Above National Averages in all subjects, all Key Stages, it is testament to the support they recevied both during lockdown and in the post-Covid recovery period that these results are comparable with the best the school has ever achieved and compare so favourably with borough, London and national outcomes!
A huge well-done to our children and our staff - community!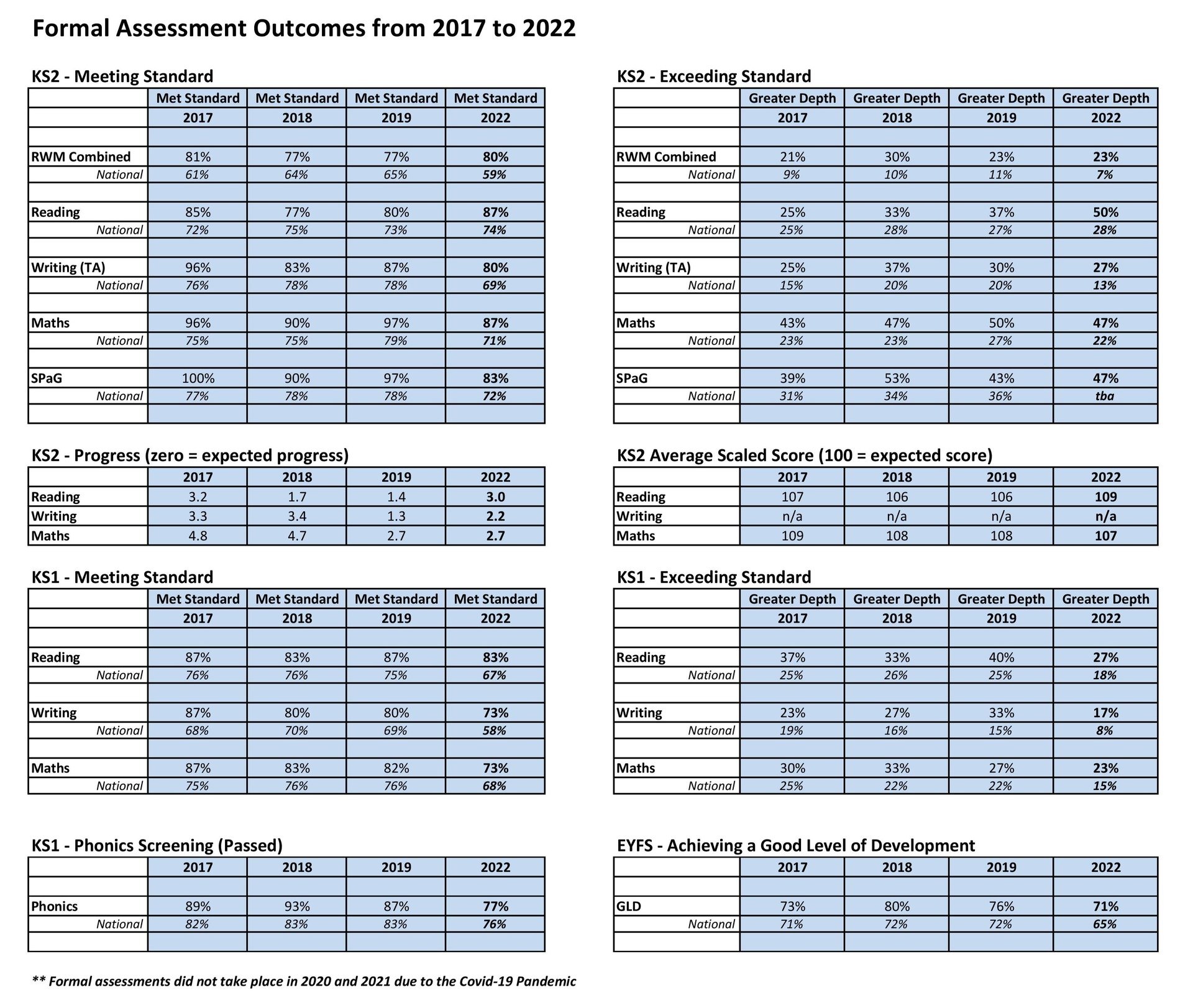 Other Performance News:
***NEWS***The Department for Education congratulates the school on its 2016 SATs results!
Click HERE to see the letter from the DfE
Click here to access the School Performance Tables: